| | | | | |
| --- | --- | --- | --- | --- |
| | | | | |

"Don't take our word for it - here is what our clients think of us!"
Here are just some of the letters we have received from satisfied clients over the past year or two. We are always delighted to be able to pass along your thanks to our hard-working colleagues in China, especially the guides whose efforts make all the difference and transform a good holiday into a wonderful experience.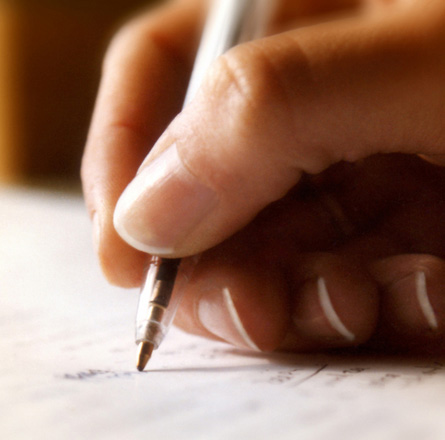 A Big Thank You!
Just wanted to say a big thank you to you and all the staff at China Holidays. We thoroughly enjoyed our trip and all went smoothly. The guides were excellent....we couldn't fault any of them - all very patient and helpful and able to answer all our questions...We found this tour to be an ideal introduction to China and will certainly remember it as a very good holiday.
S&T Gibbons, Norfolk
Fantastic Holiday!
I thought I would let you know what a fantastic holiday we had! We particularly want to mention our guide Nancy, and let you know how brilliant she is. She was so friendly and helpful, nothing was too much trouble for her...she really is worth her weight in gold. The itinerary was perfect, all of the places we visited were amazing and we all plan to revisit China in a few years.
K Amber, Dover
We had an Amazing Time in China
Mum and I are back from China and I just wanted to say thank you so much for all of your hard work. We had an amazing time! It really was the holiday of a lifetime and we have so many wonderful memories. I could not fault the local guides we had while we were out there. You, and all of your colleagues, have been fantastic from start to finish and we will certainly be recommending China Holidays to anybody who is visiting China.
I hope to maybe walk a different section of the Wall at some point in the future - it really was a breathtaking experience - and so you may hear from me again!
N Carroll, Newcastle
Absolutely Super Holiday
Thank you for providing me with an absolutely super holiday. It was a beautiful trip, all the cities were amazing, everything was so well-organised, and our guides very good...All of the staff went out of their way to help and make it a totally task-free holiday, and are so charming and friendly too. 11 out of 10 for everything.
P Norris, Motherwell
Wonderful Trip
We got back from Beijing the day before yesterday, I want to thank you for organising such a wonderful trip for us. You were so patient as we changed the itinerary so many times to accommodate meeting up with our son.
We loved China. We were so well looked after by all the guides and on the boat and in the hotels. Our guides Alan in Xian and Kevin in Beijing were outstanding. The staff on the boat were amazing.
We have already been recommending China Holidays to our friends and family and will continue to do so. Many thanks. You are a great ambassador for your country.
C McGeever, London
Personal Service
We had a very enjoyable stay in China, amazing sights. Both guides were very good and we were surprised at the level of personal service which was provided for the tours.
B Read and J Robert, Halesowen
Brilliant!
Brilliant! Very well organised and a memorable experience. Recommended for everyone! Yvonne is the best guide of our holiday. She speaks excellent English and is very helpful in every way, We hope she will visit us in England one day!
S Kinsey, Wilmslow
Well Organised
We had a great time and everything was very well organised by China Holidays...we would not hesitate to recommend your services.
A Montoya and D Gonzales, London
Customer Care and Efficiency
Your staff Lucy has been alway so responsible, thoughtful and proactive....I am very impressed by her professionalism, customer care and efficiency.
Dr Groves, Oxford
Best Travel Consultant we found in China
In 2014 Chinese Travel Agents seem more co-operative but your service stands out. Not only did you quote for what we wanted but your quotes were flexible to accommodate the uncertainties at that stage in our itinerary (such as us trying to book on Spring Festival trains).
You also provided informative advice when we asked to fit too much into day (like a day three and then catch a train the same evening). You kept track of where we were up to and emailed us the pick-up times for our day trips and the names of our guides as we went.
We very much enjoyed our China trip. Thank you for your contribution to that. You are definitely the best Travel Consultant we found in China.
Denis and Kay Russell, Australia
Really enjoyable and valuable
The Taiwan tour in two weeks is ambitious but is a fascinating introduction to a country that is really little known. A slightly longer version may have value as there are some long drives but in reality most travelers have only two weeks. The itinerary is a good mix of history, culture, gastronomic and scenic experiences.

The guide (I score 5) was first rate, it is difficult guiding one sole traveler and he did well with combining the guiding and driving, language and knowledge both first rate.

Organisation (I score 5) I cannot fault. All flights, accommodation and itinerary worked without a hitch. Thank you for a really enjoyable and valuable two weeks.
John Drake, Hertfordshire (Tailor made Taiwan Tour)
More than we anticipated
The holiday was more than we anticipated and we enjoyed it immensely. John and Mr Guan the driver on the first part in Guizhou understood our photographic requirements very quickly and made several stops on route for us to enjoy. John's commentary was very good on the minority peoples and places. Frank was a very experienced guide which showed and again we enjoyed the commentary on the history of places and China.
Overall,China Holidays, you arranged a fantastic holiday which exceeded our expectations. Our idea of this being a good photographic experience proved better than expected and on the whole your guides read our minds well and stopped at all the good places for us.
Alec and Mary Pelham, West Sussex, England (Minority Village Group Tour)
China Holidays was without doubt superb value for money!
China Holidays was without doubt superb value for money. The organization was brilliant. Jessie in London was extremely helpful and guided us through the process of selection, payment and Visas. At each stage of the itinerary we were met and guided to waiting transport. All travel arrangements worked without fault. Our guides provided information, guidance and ensured we had our flights before they left us. Our drivers, Mr Wu(Beijing) Tia (Xi'an) and the drivers in Chengdu and Shanghai got us around safely in what must be the most challenging driving conditions in the world.
Mr. & Mrs. Jones, Amesbory, UK (Land of Nine Dragons Group Tour)
Everything went according to plan
We had a brilliant holiday. Everything went according to plan. The organization was fantastic. All the guides are very professional and helpful and all the hotels were excellent and well suited.
Mrs. W. Smith, York, UK (15 Days Tailor Made Tour)
Everything went perfectly
Our guides were all brilliant and so willing to make sure our holiday went well. The hotel s were all super. Apart from Beijing we were upgraded to suites, all with fantastic views... If we ever manager to get back to China, I would have no hesitation in booking with China Holidays and certainly would recommend to friends or anyone else considering using this company...
Mr. P. Cohen, East Ayrshire, UK (Taste of China Group Tour)
The tour was fabulous!
We have had a very good experience and once again China is a fantastic country to visit. Thank you for helping us visit the places that we wanted to see by didi not have the time when we lived in China. (Guizhou is certainly different to other areas of China that we have visited in the past). We would certainly recommend China Holidays to friends and associates. Great organisation.
Mrs. L Hamaker, France (19 Days Tailor made Tour)
We had a wonderful trip to China!
The arrangements that you made all went very smoothly, thank you so much for arranging things for us. If we were to visit China again, we would have no hesitation in using China Holidays.
Mrs. C. Ellis & Mr. A. Ellis, Abingdon, UK (5 Days Tailor made Tour)
What a lovely holidays you organised for us!
The itinerary was very intense buy we saw the main tourist points of interest... The food was excellent and varied, I was expecting eating in big continental hotels and was nicely surprised when we were taken in nice restaurants.
On behalf of Chris and I would like to thank you for the lovely holiday you organised.
Mrs. A Soymie, London, UK (Taste of China Group Tour)
A wonderful visit to China & a success in every day.
Thank you for taking so much trouble to arrange everything for me!
Mrs. E. Hancox, Surrey, UK (13 Days Tailor made China Tour)
Popular China Tours

Featured Articles

Other Information