The Southern of Colourful Clouds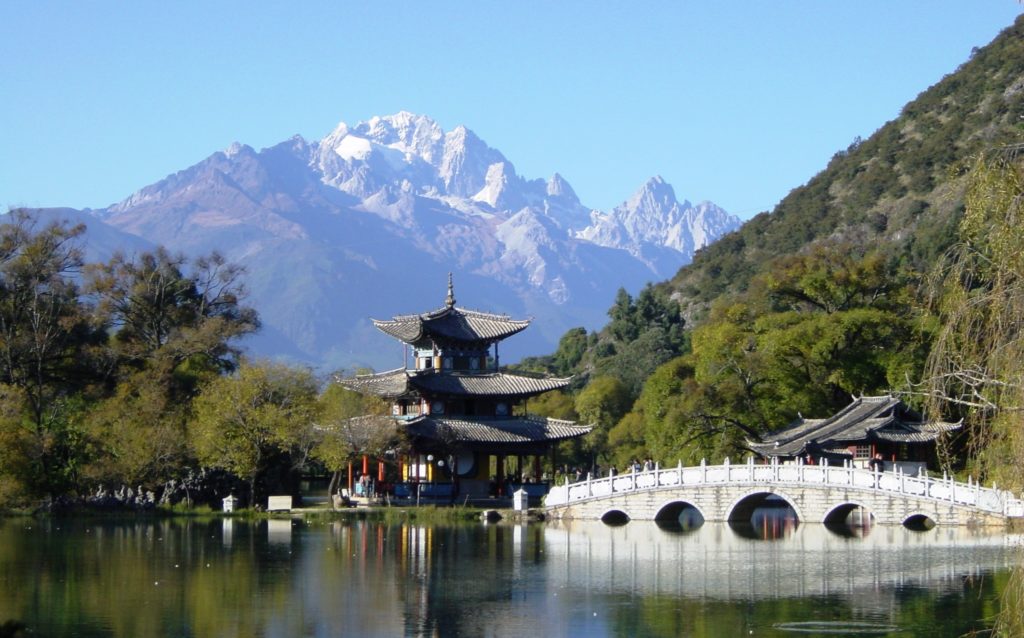 As known, each character in Chinese has its own meaning.
So what does Yunnan means?
Why and how it has been named?
A legend says that Emperor Wu, (87 B.C – 56 B.C) once dreamed of a phoenix flying out of the imperial walls towards a wonderland covered in the colourful clouds.  He sent troops to find that place following flying path of the phoenix. The emperor's army found a place at the southwestern end of China, being under colourful clouds and they believed that should be their destination. Emperor Wu then named the place his army had found as Yunnan, "southern of colourful clouds".
The Provincial Capital of Yunnan is Kunming, which is known as the Spring City in China. It's said that every season in Kunming feels like spring, not too hot, nor too cold – just perfect to visit through the year.
Yunnan has the largest number of minority ethnic groups in China, all 56 ethnic groups could
be found in total population of Yunnan, and there are 25 minority ethnic groups lives only in
Yunnan. Many of the ethnic customs had been inherited and well preserved through generations till now, which means they are quite possible to be met if we visit Yunnan.
Yunnan has 7 different climate types due to the different altitudes.  The average altitude is 2,000 meters, with the highest being 6,740 meters at  the Kawagebo Peak which has the most splendid views of the Yunnan province.
There are 5 UNESCO World Heritage Sites in the Yunnan Province with most popular being Honghe Rice Terraces. The majority of the population who live and work on the rice terraces come from the Hani people of Yunnan province, one of the 56 nationally recognised minority people of China.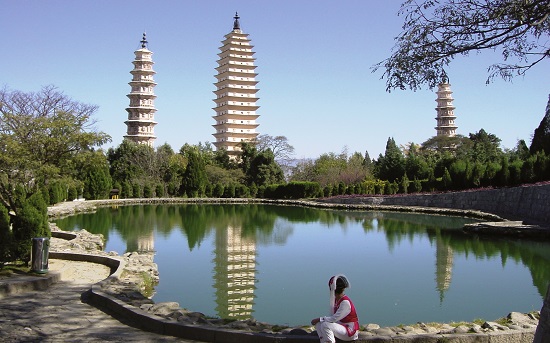 The major cities to visit are Kunming, Dali, Lijiang, Zhongdian, Shangri la. However there are small villages of the beaten track which are coming up on the tourist maps – one of the being Xishuangbanna. This place was visited by Price Philip 30 years ago and re-visited by Prince William last year. It's not surprise they chose to visit as they are keen nature conversations and the Xishuangbanna Wild Elephant & Nature Reserve is the best place and most unique place to see Wild Elephants in China. It's an excellent experience as it one of the few places in the world where humans are caged in and the wild elephants roam freely in their natural habitat.
The Yunnan Province will be easily accessible when the National Shanghai-Kunming High Speed Rail is finished. Once it is finished, the journey from Shanghai to Kunming will last 10 hours. Also the Pan Asia Railway from Kunming to Singapore is as well being constructed.
China Holidays can organise tailor made itineraries of the Yunnan Province covering the major cities and of the beaten track villages. Please email sales@chinaholidays.co.uk or visit our website at www.chinaholidays.co.uk