The world's longest and highest glass bottoms bridge is set to open in Zhangjiajie, Hunan Province in July 2015. Here are six interesting facts about Zhangjiajie Bridge: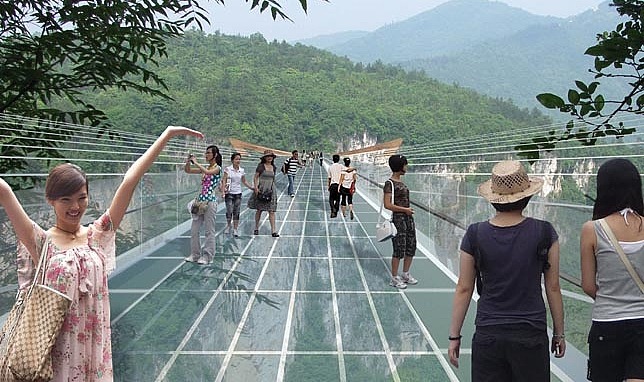 1)    The length of the bridge is 430 meters (1410 feet) comparing to the Grand Canyon Skywalk in USA is 21 meters ( 69 feet).
2)     The vertical drop of the Zhangjiajie Bridge is staggering 300 meters (984 feet) comparing to 219 meters (718 feet) of the Grand Canyon Skywalk in USA.
3)    The Zhangjiajie Bridge is 6 meters (20 feet) wide.
4)    The Bridge is designed by famous Israeli architect Haim Dotan.
5)    The northwest part of Hunan province, home of the bridge, was director James Cameron's inspiration for the Avatar's Halleluja Mountain.
6)   The engineers described the bridge as thin as a wing and as light as a swallow.
China Holidays offer visit to the Hunan Province. Please check China Holidays website or call us on 020 7487 2999 for details. Alternatively email us on sales@chinaholidays.co.uk